continues.

2-19-2004. And another capsule book review.

2-13-2004. Added another capsule book review. Thanks Blake, now I can't sleep at night.

2-5-2004. Yes indeed, we have been continuing on with the synthetic oil life study. Amsoil makes it to 3,000 miles! Woo!

1-29-2004. It's that time again... time for Cave Drawings!

1-23-2004. So we were looking at the O Pine and noticed that our "latest" essays were, in some cases, close to a year old. Unacceptable! To rectify that, we wrote six new ones to completely flush out the "latest" section. Then, we got carried away, and wrote a seventh. Go forth and enjoy reading about 3,000-mile Oil Changes, The Joys of Small Business Ownership, Capital Punishment Only Makes Sense to People Who Don't Get Speeding Tickets, I Habb a Codd, Et tu, BITOG?, Mac and Tease, and finally Dear Mom. Still not enough for ya? We also added another capsule book review. So what'd YOU do today?

1-19-2004. Is it any great surprise that the first posting of the new year is more oil study data?

12-25-2003. Yes, Christmas Day, and here we are struggling to provide new and exciting content for you loafers. But do you send us Christmas cards via PayPal? No! We love you anyway, you cheap bastards you. Enjoy the latest capsule book review.

12-22-2003. We put the newly-missioned Cave Drawings to the test. Actually, most of the people who wrote in this month wanted to talk about the oil study. Go figure.

12-21-2003. Cave Drawings gets a new mission. Or loses an old one. Or something.

12-19-2003. More oil study stuff. Bring on the hate mail.

11-27-2003. Okay, here's the good stuff. We've reworked all the synthetic oil life study pages to reflect the latest and greatest data. This one'll keep you reading for a while.

11-25-2003. Just to give you a quick update. We're really really busy, we've got a few things in progress, and for now you'll just have to enjoy 48 new Cave Drawings till we get done with the good stuff.

9-23-2003. The synthetic oil life study is back! But this oil is really near its end.

9-9-2003. Hello everybody. People keep writing to us despite the drumming we give them. Here's the latest batch of Cave Drawings.

9-2-2003. The End Is Near for the Mobil 1 in our synthetic oil life study. Watch our synthetic oil in its death throes!

8-29-2003. We've really been slacking on the O Pine. This summer we've been so busy with other stuff, we kinda took it easy on the ranting and raving. So we figured we'd go out with a bang, here on the last weekend of August: Cars and Trucks and Greenies That Go.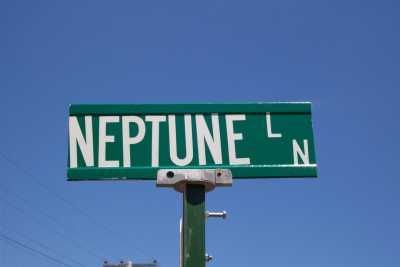 8-17-2003. Lots of people have been writing in with questions, comments, and requests for help. We've been ignoring them, for the most part. But we have to pay the piper sooner or later, so here's your payment, Mr. Mafia Piper Man! More Cave Drawings.
8-13-2003. Here's a shocker: more oil study data. What a surprise!
8-11-2003. It is with a mixture of shock and relief that we can report the entire Outback Adventure series is actually complete!
7-21-2003. More data from the oil study.
7-12-2003. Hey, we're back with more Cave Drawings! Including Grumpy Guy!
7-11-2003. More oil study data. Does this stuff ever wear out?
7-9-2003. Wowzers. It's been so long since we've added to Stories From the Garage that we can't remember when the last one was. But now, we've added two new and exciting articles! Read all about how to replace a clutch and install a shifter!
6-27-2003. We share with the world the writing experience.
6-25-2003. More Cave Drawings. Set off some fireworks and call it a holiday.
6-20-2003. The synthetic oil life study is back again with the results from the 12,000-mile sample!
6-18-2003. We recently had the opportunity to tour parts of West Virginia, Kentucky, and Indiana. Yay us! So, instead of photographing awe-inspiring vistas and historical points of interest, we basically just wasted digital film on motorcycles and amusing road signs. If you're still interested, check out the Hall of the Indiana Trip.
6-5-2003. We're at it again with the synthetic oil life study!
6-4-2003. We were doing a little housecleaning around here and discovered that we hadn't swept out the Cave Drawings in over a month! So here you go.
6-3-2003. Huh! Much to our own shock and awe, we've actually posted two more capsule book reviews.
5-28-2003. We've updated the Our Cars article to reflect the latest member of the fleet.
5-18-2003. It's that time again... time for more data on the synthetic oil life study!
4-29-2003. We've added a revised version of the Laboratory Comparison, and we also uploaded the latest Cave Drawings!
4-22-2003. Wow, it's been a while since we wrote an O Pine article. So here you go, an analysis of Bicycle Safety.
4-8-2003. In a continuing effort to provide you with way too much information, we present Oil Analysis Margins of Error.
4-7-2003. You wacky Cave Drawing people! I read your book!
4-2-2003. For those of you following the synthetic oil life study, it's time for you to have another peek!
3-28-2003. All you people who have been nagging us to post a resolution of the zMax legal fight -- as if WE have any control over it -- can now go home happy. Check out the full details in Wheellegal.
3-25-2003. People have been taking the data from the synthetic oil life study and converting it into calculators for figuring oil changes. Now, our data is preliminary so these calculators are preliminary as well, but you can play with them if you like at oil change intervals.
3-18-2003. Oooh ooh ooh, it's been a while, but we've finally uploaded some new Cave Drawings. The quantity has gone down with the new e-mail procedure, but the quality has gone up! We love you guys.
3-13-2003. Hey, wow! It's another update to the synthetic oil life study!
3-5-2003. Normally we don't crow about revised versions of old pages, but damn the new Stories From the Garage looks good!
2-28-2003. We really enjoy quality science fiction programming, so we were thrilled with the lineup for the fall 2002 season of television. Alas, the good old days didn't last long. We analyze the ups and downs of SF TV in The Golden Season of Science Fiction Television.
2-27-2003. Bench racing can be a lot of fun, but it can also be annoying if someone doesn't understand the basics of how horsepower is measured and why certain numbers can be higher or lower for equivalent vehicles without actually reflecting a difference in the available horsepower for those vehicles. Confused yet? So are a lot of people. We straighten it out in the latest O Pine essay, Horsepower: Making it Add Up.
2-25-2003. Hey, it's everybody's favorite: Cave Drawings!
2-21-2003. The comics page in most newspapers these days is, well, pathetic. When's the last time Garfield or the Wizard of Id made you laugh out loud? Come on. So we've created our own O Pine Comics Page.
2-20-2003. The problem with cars is that they tear up the environment. So, we got to wondering, what kind of public transit system could we use to make the car obsolete? Our answer to this conundrum is in the O Pine's New Transportation System.
2-19-2003. Hey! The 5,000-mile results are in for the synthetic oil life study!
2-16-2003. We've added bunches more pictures of Scottish Terriers.
2-12-2003. We slapped together a list of Infrequently Asked Questions for the synthetic oil life study.
2-10-2003. Look what we got to do in graduate school: Fred the Flying Egg. Boy are we glad to be getting a top-flight education!
2-3-2003. We got the latest results in from the synthetic oil life study.
1-31-2003. We got really hammered with Cave Drawings this month, so we actually uploaded them more or less on time. Wow! We also added three new archives: Airbaggers, Carby Heads, and Manual Labor.
1-27-2003. Some wankers got us all wound up about bad-weather vehicles. As if you couldn't get them to shut up about how much they hate trucks the rest of the year, these loons have the audacity to present a meritless argument against trucks even in the snow! We have a look at their argument and why it fails in Winter Braking.
1-15-2003. What's this? A new gallery of photos? Yep! Have a look at the Hall of My Desk. Also, we've posted our thoughts on The "Buy American" Movement.
1-9-2003. We've added two sidebars relating to the synthetic oil life study: Laboratory Comparison and LS1 Engine Copper Levels. Good stuff for you science nerds!
1-8-2003. Lots of new stuff today. First off, Cave Drawings! And a new Thumper's Thoughts. And two new O Pine articles: Business Card Strategy and Get Fuzzy and the Government Control of Information. And last but not least, the latest update to the synthetic oil life study!
1-7-2003. Long awaited, the O Pine presents our take on Drivers' Licenses.
1-5-2003. Today we put an end to the Thumper's Chronicles series with the latest update and a few new photographs.
12-30-2002. In case you get your jollies reading dry legal agreements, we've got another couple of those wily oil additive types nailed to the wall in class action lawsuits. Check out the big checks that Dura Lube and Valvoline had to write.
12-19-2002. We've posted the latest results from the synthetic oil life study. Check it out!
12-2-2002. The synthetic oil life study is on its way! Our baseline for Mobil 1 arrived, so we've presented it along with some information about interpreting the results.
11-30-2002. The Outback Adventure continues! We've just uploaded Day 8 of the series where we race a 1982 Jaguar XJ6 across the Australian Outback! We also added a new book to the Neptune Public Library.
11-27-2002. Got another O Pine essay for ya, this one discussing Old Car Safety.
11-24-2002. We added another essay to the O Pine: a piece discussing that curious traveller, the Line Patrol.
11-21-2002. The Knucklebangers section of Cave Drawings was getting a bit cumbersome again, so we created three news sub-archives: Henry the Fordth, The Jagged Edge, and Mad Ponchos.
11-20-2002. The continued suckiness of the Neptune Public Library was getting to us, so we redid it. Now it's a collection of capsule summaries of books that we've read recently. Along with links to buy them, which is important, because the income helps keep this site running.
11-16-2002. We're trying to figure out the weight distribution of the Paradise Garage Charger.
11-11-2002. Amazingly, we finally updated our Cave Drawings. We had so many, in fact, that the entire page is all-new. They're mostly car questions, but there's some good stuff mixed in with it. Also, we got a couple more postings for A Certain Orange Charger and Thumper's Thoughts.
11-5-2002. The government of Fauquier County, Virginia, has driven us nuts with their inability to answer a simple query. We document the whole sordid tale in the O Pine article, Fauquier County Office of Racketeering.
11-4-2002. We've decided to find out just how good synthetic oil really is. We're going to put it to the test in the Paradise Garage Camaro with regular oil analysis. Can you really leave it in there 10,000 miles? We'll soon see in the Synthetic Oil Life Study.
11-3-2002. Today's theme is: photo galleries! We've added four. Please take some time to visit the Hall of the Suburban, the Hall of the Balloon Festival Car Show, the Hall of the World's Ugliest Corvette, and the Hall of Club Orpheus.
10-7-2002. The Outback Adventure continues with Day 7!
10-2-2002. We express our disgruntlement with mail-in rebates in Rebate Thieves.
9-25-2002. Inspiration comes in bursts sometimes, so we churned out another O Pine essay when a friend inspired us recently. Check out Skeets and Snipes.
9-20-2002. You thought we forgot about you? Hardly. We've just been busy with other things. To keep you going for a little while, we've just added a new O Pine essay, What's the Only English Word...
8-28-2002. Okay, we scanned the pictures, and added Day 6 of the Outback Adventure! Go get caught up on the adventure now, because we know you've lost track of where we were! Oh, as a side note, this is page 350!!! Wooohoooo!
8-27-2002. In a fit of writing, we've added several new articles! One is Alternate Route, a story about what can happen as a result of a snap decision on the open road. The second is a new photo gallery from the 2002 National Grand Prix. There's a third also written, but the photos aren't ready yet and we're too tired to scan them now.
8-20-2002. Many people still continue to blindly use the metric system despite the obvious advantages of the Imperial system. Using a simple comparison between the meter and the yard, we illustrate the innate superiority of the Imperial system in the new O Pine essay, "Yardstick: Ruler of Measure".
8-12-2002. Okay, so we got a little behind on the Cave Drawings. They're all up now, all 60 of them! You guys talk too much.
8-5-2002. We got a little nutty and rebuilt the Gallery of Fine Art to make it a little less fine, a little less art, and a lot more dense. Along with the reorganization came 10 new webpages of photos!
8-3-2002. Added a bunch of truck crap on the Paradise Garage Sale! Please buy something as a souvenir.
7-30-2002. Today, we added the latest and greatest in the adventures of Thumper's Chronicles, our Subaru Outback Sport test car.
7-17-2002. It's total fluff, we admit it. But we decided to add a short piece on why Camaros are still cool, even though no one seems to be buying them anymore. It's in the O Pine, and it's called The Skinny on Camaros.
7-8-2002. What's this? A Paradise Garage technical article! Holy breaker bars, Batman! We finally gave up on finding a new home for our 1974 Dodge truck, so we disassembled it instead.
6-21-2002. The pile of unanswered Cave Drawings was starting to scare us, so we answered them all -- a little over two dozen of you nuts.
6-20-2002. We once again revisit The O Pine, this time with a humorous look at what happens When Engineers Write.
6-13-2002. Let's have a round of applause for the latest O Pine essay, a missive from the People for the Elimination of Speed-control Technology!
6-3-2002. It's been too long since we did Cave Drawings, and our punishment is having to do over three dozen of them. There's a new Thumper's Thoughts as well.
5-30-2002. We add the latest installment to Thumper's Chronicles.
5-16-2002. We continue the Outback Adventure series with two more installments. Hey, this is good stuff! Go read it!
5-12-2002. We had some free time, so we completely revised the Cave Drawings with a new look, in addition to presenting about three dozen new entries. We also added another item for Wheellegal, wherein zMax runs into problems for selling colorized mineral oil. And finally, we added part three to our Outback Adventure!
4-29-2002. In more crazy update madness, we've started to actually post articles about our Outback Adventure! Go check out the first two days of our crazy endurance run across Australia!
4-22-2002. Well, for some reason we were feeling unusually motivated today, and we finished the Supercharger Project. Finally! We started it 17 months ago, and now it's done at last. This also, sadly, will be the last update for the Paradise Garage Mustang, which has gone on to other pastures. A moment of silence please.
4-21-2002. Over the weekend we got cracking on the pesky Supercharger Project, perhaps the longest-delayed series ever on this website. We managed to upload six new articles, all of which are accessible through the main project page.
4-19-2002. We went through and updated all the links pages. We're not going to post them all here, because we literally mean ALL the links pages. Also, we've added a bunch more new Cave Drawings and messages of peace and love from two extremely ticked off Ozzy freaks.
4-16-2002. Found one more item for Wheellegal: Apparently Cooper Tire has been having some trouble making tires that hold air.
4-15-2002. We're going nuts nuts nuts! We added scads of new settlement information to Wheellegal, mostly related to how sucky additives are. But doing so pushed us beyond page 300!!!! Oh, we also added some photos to the Supercharger Project page, and uploaded two new supercharger-related tech articles: installing air/fuel ratio and boost gauges.
4-14-2002. Check it out: in our efforts to bring you more new material, we've rearranged Stories From the Garage (again), and added the all-new Dirt Cheap Engine Project. It's getting cool around here again.
4-12-2002. Actual new content alert!! Yes, it's corny, it's cheesy, it's perhaps even a bit dull, but at last we've added new content to Neptune! It is the official guide to Our Cars!
4-7-2002. We've added about two dozen more Cave Drawings, including two new Certain Orange Charger commentaries and one Ozzy freak. Also, we updated Thumper's Chronicles for the first time in two months. Good stuff is coming; be patient!
3-25-2002. Still neglecting the site very badly, though we do have some minor updates in the works. Meanwhile, neglect elsewhere hasn't stemmed the flow of Cave Drawings in the slightest. In fact, we seem to be getting more than ever.
3-6-2002. Sorry we haven't been doing to much with Neptune lately; we've been way too busy overhauling the Coltrane Productions site, which unlike you people, attracts people with money. But we're still chugging away at the most popular features here, wich remains (for inexplicable reasons) the Cave Drawings, including new additions to the O Pine Forum and the last of the Nigerian scam letters that we are going to publish. Oh, we also added the latest subtractions from our Paradise Garage Sale, so if you want any of that junk, you'd better get on it!
2-20-2002. We've added more Cave Drawings, featuring the Canadian Chevette hot rodder, and still more Nigerians, and even a new Thumper's Thought! Also, we've revised the Paradise Garage Sale to reflect all the stuff that's gone now.
2-7-2002. Thumper's Chronicles, the feature following the life and times of a Subaru Outback Sport, has a new update featuring its drive to the highest point in West Virginia. Also, we installed a ski rack.
2-5-2002. Sometimes we get mail by the bucketload. You'll find a ton of new messages in Cave Drawings, three new missives from the crazy Nigerians, and new feedback in the O Pine Forum relating to our essays on Hot Rodders Translated and Ozzy Osbourne's New Album.
1-30-2002. We've deleted a bunch of stuff no longer availabe at the Paradise Garage Sale. Hey, if you're interested in any of this stuff, you'd better hurry up and get it while you still can!
1-18-2002. At last we got everything we needed to finish up the long-awaited essay about Birth Chart Analysis! In other news, when we got a fresh Certain Orange Charger comment, in all-caps no less, we knew it was time to present the latest Cave Drawings.